To view the official site of Chase Palm Park in Santa Barbara click here.
Venue Type: Beach & Coastal and Banquet & Events
Indoor/Outdoor: indoor and outdoor locations are available
Capacity: Chase Palm Park Center accommodates 100, Great Meadow 3000, Floral Gateway 200, Plaza 300, Pavilion 300
Availability: Please check online event calendar for availability and contact Leslie to confirm your date at (805) 897-1983 or email at
Amenities: Each of the 5 sites has its own unique features and accommodations.
Video: Weddings at Chase Palm Park in Santa Barbara
Chase Palm Park is an expansive 10-acre park along Santa Barbara's popular Cabrillo Boulevard. It features several grassy lawns, fountains, carousel, walkways, and lagoon that make it ideal for wedding pictures, ceremonies, and receptions. There are outdoor sites including the grassy meadow and Plaza that are perfect for larger events, and even Chase Palm Park Center perfect for more intimate indoor affairs (outdoor patio included with rental). Chase Palm Park is conveniently located near several hotels and that can accommodate you and your guests within walking distance of this fabulous event venue.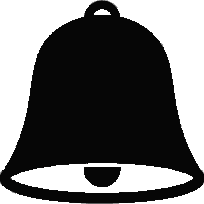 Chase Palm Park Center accommodates 100 guests and has both indoor and outdoor areas included with the facility rental. An outdoor grassy area and patio make a great ceremony site and outdoor dance floor. Inside there is plenty of room for cocktail hour and dining or an indoor dance floor if you prefer(must be rented). Wedding packages are for eight hours and include facility use, clean up, tables and chairs, and some basic A/V equipment. Discounts are available for weekday events and for Santa Barbara residents.
The Great Meadow accommodates up to 3000 guests and is perfect for larger Oceanside events. It is available for Saturday and Sunday events until 10PM.
The Floral Gateway has a max capacity of 200 and is available for wedding ceremonies only on Saturdays and Sundays. Guests are seated on the grassy lawn of the Great Meadow facing a beautiful fountain with floral gateway on the east side of the park.
Chase Palm Park Plaza is located at the entrance to the park and accommodates 300 guests. It features a fountain, large grassy lawn, benches, and is located adjacent to the park's carousel.
The Pavilion is great for up to 300 guests. The main feature is a beautiful outdoor rotunda ideal for wedding ceremonies and celebrations. It is available for rent Saturdays and Sundays until 10PM.
[ Reviews & Testimonials ]
We had our reception in Chase Palm Park Plaza and were so pleased at all we were able to do with the space. We hired pizza makers, a video projectionist, some heaters for the evening, and a nice-sized dance floor. And we were both really happy with the location and affordability. Plenty of space and everything we pictured for our wedding day!
​
James and Savannah G.
Chase Palm Park Center
236 E. Cabrillo Blvd.
Santa Barbara CA, 93101
(805) 897-1983