To view the official site of The Saticoy Club in Somis click here.
Venue Type: Country Club
Indoor/Outdoor: Lovely outdoor wedding space with scenic views of the surrounding country landscape and award-winning greens. Wrap around outdoor terrace and spacious clubhouse for dining and entertaining guests.
Capacity: Clubhouse accommodates up to 275 guests. Terrace provides additional event space, or for more intimate gatherings, enjoy the Quinlan Room.
Availability: Please contact Alex at (805) 485-4956 Ext. 19 or email AGalaviz@thesaticoyclub.com
Amenities: hilltop ceremonies, spacious clubhouse, on-site chef, several customizable menu options
Video: Weddings at The Saticoy Club
Enjoy a ceremony overlooking the rolling countryside and verdant landscape encircled by well-established greenery and trees. Then take in the magnificent scenic views and architectural beauty of our warm comfortable clubhouse as your wedding celebration continues. You and your guests will delight in the exceptional service and the culinary magic of our World Class Chef as you dine overlooking the serene landscape with sunsets that light up the sky in vivid gold and pink hues. You've dreamed of this day . . . let the professional staff, stunning views, and all the amenities of our private club make it truly memorable.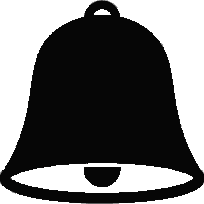 The Saticoy Club provides the finest cuisine and a delightful setting to make your party a truly memorable event. Several menu options are available for you to customize a perfect fit for your special occasion. Our professional chef and staff will tend to all the details ensuring your event will be a success. In addition to offering some of the finest food in the county, your guests will enjoy the serenity and majestic charm of our historic club in the country.
Our generous clubhouse accommodates a guest list of up to 275 with additional room available on the wrap around outdoor terrace. Elegant dining and plenty of space for dancing and entertaining will grace your guests, as well as the impressive service and all the amenities that you can expect from a private club. At The Saticoy Club, it is our pleasure to sponsor your special occasion.
[ Reviews & Testimonials ]
The Saticoy Club is a truly AMAZING VENUE! My daughter and son-in-law just had their wedding and reception here and it was FANTASTIC! Alex was exceptional!!! He did anything and everything to make their day extra special. The food was excellent and even after the wedding, the staff was right there helping us gather everything together. What a WONDERFUL day.
​
Jeannie B.
The Saticoy Club
4450 North Clubhouse Drive
Somis, CA 93066
(805) 485-4956 Ext. 19