To view the official site of the San Buenaventura Mission in Ventura click here.
Venue Type: Historic Site
Indoor/Outdoor: indoor Catholic Church ceremony, Ventura Beach Ceremony, Serra Cross Vista Ceremony, Figueroa Plaza Ceremony, two indoor reception spaces: O'Brien Hall and Parish Auditorium, Mission Gardens
Capacity: O'Brien Hall seating for 300 guests and Parish Auditorium 125 seated guests
Availability: Please email or call (805) 525-5736.
Amenities: Catering provided by PlatedEvents.com, located in downtown, walking distance to several restaurants, picturesque backdrops for photos in garden and right outside mission
Video: Weddings at Mission San Buenaventura
Guided by the Holy Spirit, Mission San Buenaventura is a parish rich in Catholic heritage called to "go forward" in worship to spread God's Word through compassionate service. Acknowledging diversity in cultures, life experiences and individual talents, we commit ourselves to building unity in our community of faith.
San Buenaventura Mission in Ventura, California is the ninth and last mission founded by Blessed Junipero Serra in 1782. Named for Saint Bonaventure, the mission is the namesake of the city of Ventura (officially "San Buenaventura") and Ventura County. It is an active Catholic parish in the Archdiocese of Los Angeles. The Old Mission welcomes visitors daily from sunrise until sunset. Self guided tours are available daily from 10:00 am to 5:00 pm. for more information please call 805-648-4496.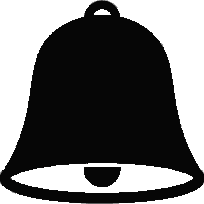 Greetings to our parishioners and visitors to San Buenaventura Mission as you prepare for this great Sacrament of Marriage! As followers of Christ, we in the Catholic Church believe that marriage is a vocation and a sacrament. It is a covenant and a solemn promise that involves God, the couple, and the Church community. San Buenaventura Mission wishes to share hospitality and assistance in preparing for your wedding day. We also extend hospitality to all of our non-Catholic brothers and sisters entering into marriage with a member of the Catholic Community. Please remember that SanBuenaventura Mission, first and foremost, is a sacred and historic place. The practice of one's faith, growth and maturity in the spiritual life must be the main reason why you wish to have a wedding at the Mission.
[ Reviews & Testimonials ]
I have lived most of my life in the area so a wedding at the Mission was especially meaningful for me. The church guidelines were easy to follow and the coordinator they use made planning a lot easier. The flowers and music are handled through recommendations they provided and this made this a lot more convenient. We even had our reception in the auditorium next to the church so our guests didn't have to go to another location afterwards. I am very pleased with the way my day unfolded. It was very special.
​
Luisa M.
San Buenaventura Mission
211 East Main Street
Ventura, CA 93001
(805) 643-4318