Best Western Posada Royale
To view the official site of the Best Western Posada Royale in Simi Valley click here.
Let Best Western Plus Posada Royale Hotel & Suites take care of your event in style. Our banquet and conference center offers the ideal setting for meetings, seminars, banquets and weddings. Choose from the Posada Royale Grand Ballroom, Club Royale room with its cozy fireplace and French doors and our serene outdoor Garden Courtyard with its sparkling waterfall. Our full-service catering department is staffed with experienced professionals to help with all your event planning details from audio and visual needs to menu planning. Let us cater to your every wish!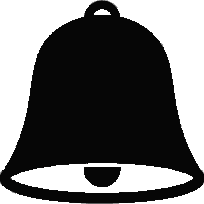 Wedding celebration sites include the Garden Courtyard, the Club Royale and the Posada Royale Ballroom. After your ceremony your guests can enjoy cocktail hour and reception bar service. Bar service includes one bartender, draft beer, house wines, assorted sodas and fruit punch, as well as the champagne toast at your reception. Best Western Posada Royale also offers delicious wedding buffet options. Other services offered in the wedding packages are: Cutting and serving of your wedding cake, placement of wedding favors, dance floor, skirted cake, gift and guest book tables, table numbers and stands, your choice of linen colors for the table cloth and napkins, four selected Hors D'oeuvres for the reception and complimentary overnight accommodations for the Bride and Groom. A wedding coordinator is available to assist you with planning and will be with you the day of your wedding, organizing and overseeing every detail.
[ Reviews & Testimonials ]
We recently had our daughter's wedding reception at the Posada Royale and it was a very positive experience. From the initial meeting until the day of the wedding and the actual reception, everything moved seamlessly. The people at Posada Royale were all very responsive and quick to ensure an overall great experience. I would recommend this venue as a great experience. We reserved a block of rooms for out of state guests and they all were happy with the rooms and the stay.
Robert M.
Best Western Posada Royale
1775 Madera Road
Simi Valley, CA 93065
(805) 584-6300 x 303
Venue Type: Resort & Hotel Weddings
Indoor/Outdoor: Posada Royale Grand Ballroom & Patio Courtyard
Capacity: Posada Royale Ballroom accommodates up to 180 guests, Sycamore Canyon accommodates up to 30 guests, Long Canyon up to 40 guests, & Patio Courtyard up to 250
Availability: Please call (805)584-6300 ext 303 or email
Amenities: full-service catering department; an archway, chairs, and white runner are included; cocktail hour and bar service for up to 2 hours; complimentary overnight accommodations for the bride and groom
Weddings at Best Western Posada Royale, Simi Valley, CA