To view the official site of the Calabasas Country Club in Calabasas click here.
Two beautiful spaces are available for your wedding day celebrations: the Parkview Room and the California Room. You enter the Parkview Room through a bank of white French doors and step into pure enchantment. An expanse of floor-to-ceiling windows bathes the room in sunshine and provides views of our beautifully landscaped grounds and waterfall. The Parkview Room has a seated capacity of 280 and features many luxurious touches, including a built-in-bar, a bandstand, the dance floor, and bridal dressing room. The California Room has a seated capacity of up to 200. Like the Parkview Room's amenities of bar, dance floor and bandstand, the California Room's charm is enhanced by a secluded garden, private patio, and tiled fountain. Outdoor seating delightful for cocktails and hors d'oeuvres is available.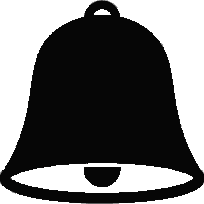 There are both indoor and outdoor options for celebrating your special event at the Calabasas Country Club. Whichever you choose you will be delighted by the beautiful setting. The clubhouse has an expansive patio with roses and magnolias is large enough to host both wedding ceremonies and receptions. With views of the lake and bridge on one side and strings of bistro lights across the other, your celebration is sure to be magical. Indoor options include a brand new bar area in the upper level of the clubhouse for cocktail hour. For receptions whether banquet or buffet style, guests can enjoy the Dining Room with floor to ceiling windows and views of the pine-studded golf course. Your menu is in good hands with the executive chef's over 30 years of experience. We can't wait to host your special day here at Calabasas Country Club.
[ Reviews & Testimonials ]
This country club has it all, a beautiful, well maintained golf course, a state of the art gym, which includes pilates equipment, spin cycles and classes, yoga, exercise classes and personal trainers, a fabulous restaurant and catering services. The staff is attentive, professional and simply perfect! We have had parties and events including a big wedding, we have met terrific friends. The Calabasas Country Club is a winner!
Iris S.
Calabasas Country Club
4515 Park Entrada
Calabsas, CA 91302
(818) 222-8111
Venue Type: Country Club Weddings
Indoor/Outdoor: Parkview Room and California Room
Capacity: Parkview Room accommodates up to 280 guests, the California Room accommodates up to 200
Availability: Please call (818) 222-8111 or fill out the online Event Info form
Amenities: both locations have built-in bars, dance floor, bandstand, and bridal dressing room; California Room also has secluded garden, private patio, and fountain
Video: Weddings at Calabasas Country Club