To view the official site of Calamigos Ranch in Malibu click here.
Venue Type: Private Ranches & Estates
Indoor/Outdoor: indoor and outdoor locations including the Garden Patio, the Ranch House, the Cottage Pavilion, and the Oaks
Capacity: From 75 to 500 guests
Availability: Please contact (818)889-6280
Amenities: waterfalls; lakes; team of wedding consultants; set up of gift, guest book, and cake tables provided; cake cut and served; dressing room for the bride and groom; white runner and white chairs provided for ceremony; glassware, silverware, and china for reception provided; can select linen for tablecloths and napkins
Video: Weddings at Calamigos Ranch
Experience the magic…the beauty…the enchantment of Calamigos Ranch. Nestled in the shelter of the breathtaking Malibu Mountains, this 130-acre expanse is a naturally magnificent, truly exhilarating haven from the outside world -- steeped in style, history and wonder. Whatever your event needs, our 60-year tradition of excellence is your assurance of quality, careful planning and personal attention to every detail. Memorable events such as Weddings, Bar & Bat Mitzvahs, Company Picnics, Conferences, Seminars, Workshops, Product Launches & Overnight Retreats have been a part of our legacy for decades, and we are now proudly celebrating a "60-year tradition of excellence"! We look forward to hosting your special event here in the paradise that is Calamigos Ranch. Come to Calamigos…and make a memory.
[ Reviews & Testimonials ]
...the most romantic day of our lives. The Calamigos staff planned every detail of this flawless day.
Cheryl

Thank you so much for all of your help throughout our wedding planning. The Oaks was absolutely perfect and looked amazing the night of our wedding. The wedding day went so smoothly - thanks to your staff! Siero was a saint and took good care of us throughout the night. The whole event could not have been better. We had such a fabulous time!
Angelic & Jackson
Calamigos Ranch
327 South Latigo Canyon Road
Malibu, CA 90265
(818) 889-6280
(800) 821-2097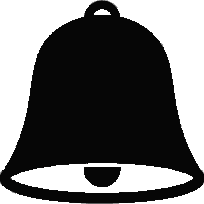 Cascading waterfalls, enchanting lakes and lush greenery abound in our spacious secluded Malibu retreat. Elegantly appointed reception facilities adjoin each ceremony site with various indoor and outdoor locations to accommodate from 75 to 500 guests or more! No matter how simple or extravagant, traditional or contemporary, we will assist you in all aspects of planning and organization. Setup of the Gift, Guest Book, and Cake tables is provided. Our service personnel will also cut and serve the wedding cake. A dressing room for the bride and groom is provided prior to the wedding. For the Ceremony we provide a white runner and white garden chairs. Also included is all glassware, silverware and china for the reception. You may select your choice of linen colors for the tablecloths and napkins. Please contact us if you have any questions. We will be more than happy to assist you.