Santa Barbara Channel Cat Charters
To view the official site of the Channel Cat Charters in Santa Barbara click here.
Venue Type: Beach & Coastal
Indoor/Outdoor: luxury catamaran with a 35 by 60 foot grand salon and maple bar
Capacity: 149 passengers
Availability: Please contact (805) 455-4228 or (805)898-1015
Amenities: climate controlled, surround sound, iPod compatible audiovisual presentation system, latest technology for entertainment
Video: Channel Cat Charters Weddings
Stop by the Santa Barbara Harbor and you are sure to notice the monumental Channel Cat. The Channel Cat is a luxury catamaran available for corporate charters and special occasions. Inspired by dreams of sailing off into the sunset on a huge catamaran, the boat was built over the course of three years under the supervision of project coordinator King Williams, experienced seafarer and fisherman, with the support and financing of Charlie Munger. The result of this labor of love is a fully customized and currently operating lavish catamaran adorned in style and wired with the latest technology. For a truly memorable event check out Channel Cat Charters and create your own history while sailing the mighty Pacific.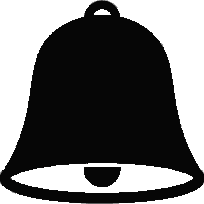 The Channel Cat is certified to carry 149 passengers. The grand salon is 35 feet by 60 feet with 10 and a half foot high ceilings. There is a bird's eye Maple Bar with brass fixtures and a separate library/media room. The interior of the Channel Cat is thermally controlled so you can sail in total comfort. Other design highlights include five televisions, Dolby surround sound, and an iPod compatible audiovisual presentation system for you to showcase your love story or couple's photo memories with guests. The Channel Cat is a complete package: luxurious rooms, beautiful scenery sailing through Santa Barbara Harbor, and the latest technology for staging entertainment. Check the Channel Cat's official website for more information.
[ Reviews & Testimonials ]
I had often seen the Channel Cat cruising the harbor and finally decided to check it out. I was very pleased with the accommodations when I visited the location. It was perfectly suited for the amount of guests and entertainment we hired. Our event was flawless from start to finish. We had the chance to relax and visit with all our guests as well as enjoy the views and ride through the harbor and ocean. I will forever have fond memories of the day and sincerely appreciate the services and hospitality of the Channel Cat Charters.
Mary and Richard C.
Santa Barbara Channel Cat Charters
133 Harbor Way
Santa Barbara, CA 93109
(805) 898-1015 (Office)
(805) 455-4228 (Charter Agent)