Crowne Plaza Ventura Beach
To view the official site of the Crowne Plaza in Ventura click here.
Venue Type: Resort & Hotel and Beach & Coastal
Indoor/Outdoor: Outdoor ceremony in the sand, oceanfront patio for cocktail hour, indoor reception facilities
Capacity: 30-400 guests
Availability: Daytime event hours are 11am-4pm. Evening event hours are 6pm-11pm.
Amenities: Wedding ceremonies in the sand, award-winning chef & culinary team, complete bridal packages, on-site catering manager, professional wedding coordinator
The Crowne Plaza Ventura Beach is strategically situated on the most scenic stretch of the Central California Coast. Exchange your vows on the sandy beach as your wedding party and guests look out over a pristine ocean shoreline that stretches for miles. Capture wedding memories on the beach at sunset or on the historic Ventura Pier while your guests enjoy cocktails and scenery from the top of the harbor ballroom. The view, the occasion, and the atmosphere combine for a truly unforgettable event.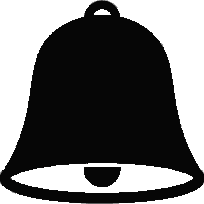 When you visit the Crowne Plaza Ventura Beach you will be pleased with the service and accommodations. An award-winning Executive Chef along with his culinary team will create custom menus for your special day and your personal Crowne Plaza Catering Manager will attend to all the details. A professional wedding coordinator is also present to assist you before, during, and after the ceremony and reception. Ceremony sites include white or natural wood chairs, white wooden arch, microphone, speaker, and water station. The Crowne Plaza offers several indoor and outdoor banquet rooms, which can accommodate 30-400 guests. A complete bridal package is available to take the stress out of planning and contacting several vendors. For a wonderful wedding experience book your event at the Crowne Plaza Ventura Beach today!
Night_time_city_scape_view_Ventura
Pier_and_beach_wedding_photo_ops.jpeg
Crowne_Plaza_Hotel_San_Buenaventura.jpeg
Night_time_city_scape_view_Ventura
[ Reviews & Testimonials ]
I have good memories here. My wedding was at the top of this hotel where every table gets a full view of the ocean and mountain range. The ocean view was spectacular and the food was quite good. The service staff was very friendly and attentive to our requests and our family had a wonderful time.

Wes S.
Crowne Plaza Ventura Beach
450 East Harbor Blvd.
Ventura, CA 93001
(805) 652-5144