Disney's Paradise Pier Hotel
To view the official site of Disney's Paradise Pier Hotel in Anaheim click here.
Venue Type: Resort & Hotel Weddings
Indoor/Outdoor: Wedding Garden, Brisa Courtyard, Adventura Lawn Gazebo
Capacity & Availability: Please call (714)781-3463
Amenities: cake, food, and beverage services provided by the resort; flowers and DJ entertainment are available; pre and post wedding events such as Fantasmic Dessert Party available
Step into your own fairy tale come true as all your wedding wishes are fulfilled with an enchantment that is uniquely Disney. Select unique locations in the hotels and theme parks, along with unrivaled food, decorations and entertainment. The Disneyland Resort is perfect for grand events and intimate ceremonies. We are pleased to offer many magical opportunities to enhance your wedding celebration. For example, you may wish to consider a pre- or post-wedding event such as a Fantasmic! Dessert Party, or even a World of Color Picnic with Reserved Seating. All of these options will add a touch of Disney magic to your special day. For booking information, please call 714.781.3463. Your Disney Wedding Specialist can provide additional detail about these and other options as you plan your wedding celebration.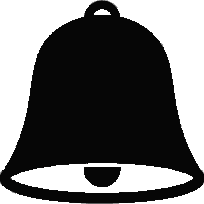 Have your ceremony in our wedding garden where you will step back into a more wistful and magical time. Or hold your magical ceremony in Brisa Courtyard. Artfully designed and elegantly crafted, the circular centerpiece of the Brisa Courtyard at Disney's Grand Californian Hotel® & Spa creates a spectacular viewing area for your guests to witness your exchange of vows while surrounded by the lush beauty of the courtyard. Also available is Adventura Lawn Gazebo where you can celebrate your love for one another as you share your vows in a quaint white gazebo surrounded by lush southern California trees and foliage.
Cakes and all other food and beverage-related services must be provided by the Disneyland® Resort. Costs for non-food and beverage items such as flowers and DJ each have a separate cost which will be discussed during the planning phase. We recommend using Disney but you do have the option to hire your own.
Your Disney Wedding Specialist will guide you through an array of custom options and services that will make your grandest wedding dreams a true reality. Whether you envision an intimate gathering of family and friends or a grand and luxurious ball that rivals royalty, your Wedding Specialist can help you select and design the details that make it all come together— effortlessly.
[ Reviews & Testimonials ]
My husband and I got married in Brisa courtyard at Disney Hotel. The courtyard was a cozy and totally romantic location for our special day. I felt like a princess standing there before my husband, family, and close friends. The courtyard is full of green plants and looked lovely with the aisles sprinkled with flower petals. Working with the planner was very helpful in settling all the details and answering my questions. It was definitely a great experience!
Katie H.
Disney's Paradise Pier Hotel
1717 S. Disneyland Drive
Anaheim, CA 92802
Disney's Wedding Team (321) 939-4610