To view the official site of Eden Gardens in Moorpark click here.
For a joyous celebration at a stunning premier outdoor venue, few places can top Eden Gardens. This oasis is conveniently situated off the 23 Freeway, nestled in the hills between Thousand Oaks and Moorpark. This beautiful garden is perfect for a wedding, a corporate gathering, or family fun on the grass—all framed in palms and canopied in blue sky by day and dazzlingly lit at night.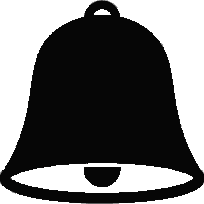 Whether you are planning an intimate wedding reception, a black tie event or an informal cocktail party, Eden Gardens will accommodate all your needs in a relaxing and beautiful location. Because Eden Gardens offers so many options, you're sure to find a space that complements the style of your wedding. The venue also provides excellent staff dedicated to making your event truly special. Planning hundreds of unique weddings each year, they will tailor your wedding package to meet your needs and will work with you to coordinate all the major elements of your ceremony and reception. Eden Gardens offers complete wedding packages priced per-person based on your estimated guest count. A wedding coordinator is also provided for the rehearsal and day of your wedding. We also offer special services such as specialty rentals, vendor referrals, customized menus, rehearsal dinners and more.
[ Reviews & Testimonials ]
Thank-you so much for everything and making this day so smooth and effortless. You made every moment of the day run seamlessly and you were there every time we needed you. Your attention to detail was incredible, and nothing was missed from follow up to timelines, to contacting vendors. This wedding was a day that will go down in our memories as one of the best days of our lives and we could not have done it without you.
Brynja M.
Eden Gardens
3900 Brennan Road
Moorpark, CA 93021
(805) 208-3098
Venue Type: Garden Weddings
Indoor/Outdoor: several outdoor garden spaces
Capacity: 50-400 guests
Availability: year-round, daily from 8:00am-11pm
Amenities: tailored wedding packages priced per guest, wedding coordinator provided for rehearsal and wedding day, special services such as rentals, vendor referrals, custom menus, rehearsal dinners available