To view the official site of the El Dorado Golf Club in Long Beach click here.
Venue Type: Country Club Weddings
Indoor/Outdoor: Veranda Room, Veranda Garden, and Fountain Courtyard
Capacity: Veranda Room accommodates 200-350 guests, Veranda Garden accommodates up to 200, and the Fountain Courtyard accommodates 60-100 guests
Availability: Please call (818)735-3530
Amenities: gardens & patio; guest book table, gift table, and coffee station are provided; day-of event coordinator & special event team
We'll help make your special day unforgettable! Imagine your reception surrounded by a beautifully manicured landscape, inside an elegant room. Our staff will assist you with the planning and put you at ease to ensure your day is unforgettable. Our team of catering experts will provide suggestions and options to ensure your event is unique and exactly what you envisioned it to be. We also offer a variety of events around your wedding to include rehearsal dinners, bridal showers, post reception brunches, and groomsman golf outings to include all participants. Settings like this are hard to find. Our scenic ceremony sites and clubhouses offer fabulous views of the golf course, making it the perfect compliment for a once in a lifetime event.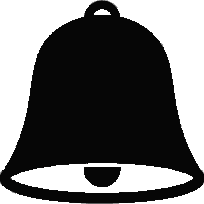 From an intimate gathering to a gala event, our professional catering team will assist in planning an affair to remember. No matter what the event, personal service, attention to detail and a memorable setting are the keys to making it special. The first step in making your event one to remember is to host it with us. From event conception to conclusion, our courteous staff will ensure that each detail of your event is handled with special attention so you and your guests can enjoy an unforgettable experience. With our professional planning services, you'll rest easy knowing that everything will turn out just right. So you can sit back, enjoy yourself - and take all the credit!
[ Reviews & Testimonials ]
"I was extremely pleased with the ease of planning my wedding. My wishes and concerns were heard and addressed, and each detail was carried out perfectly! The entire staff was so professional and accommodating I didn't have to worry about anything. I could enjoy my guests and all the elements that came together to make the day unforgettable."

Sally R.
El Dorado Golf Club
2400 North Studebaker Road
Long Beach, CA 90815-2428
(562) 430-5411