To view the official site of Gainey Vineyard in Santa Ynez click here.
The Gainey Vineyard is located in the Santa Ynez Valley, the heart of Santa Barbara's Wine Country. Surrounded by 85 acres of premium vineyards, rolling hills and gracious oaks, it makes an intimate and unique location for all of your special events. Conveniently located on Highway 246, we are easily accessed from both the north and south. The grounds are perfectly suited for a variety of indoor and outdoor events. We feature five separate areas to accommodate all of your needs.
The Vineyard View Picnic Area is located adjacent to the vineyard on the east side of the patio. Used for picnicking on a daily basis, it is reserved for our wedding ceremony site and reception area. It can accommodate approximately 200 guests for a ceremony and contains ample room for an after ceremony reception. Two spectacular California Oaks shade this area, with beautiful mountain and vineyard views.
Our Courtyard is the large, outdoor circular area located at the main entrance of the winery. There is a large, grassy, sycamore-shaded circle ideal for food and beverage service, and can accommodate up to 500 guests. Vineyards with sweeping mountain views border this courtyard.
Two other venues at this location include the Ranch and the Tasting Room. The Ranch is a rustic country setting located on the old homestead site of the Gainey Ranch. The site is home to rolling hills, majestic oak trees, and an original 1890's Barn. The Spanish style Tasting room, located inside the winery can provide an intimate atmosphere seating a maximum of 50 guests. It has saltillo-tile floors, elkhorn chandeliers, french antique furniture and a beautiful, spacious fireplace. Multiple windowed doors show off the beautiful landscape of vineyards and mountains.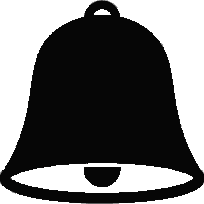 The Gainey Vineyard provides catered barbecues for weddings. Three different menus are available. Standard service for the meal is all-you-can-eat buffet-style. All beverages are self-service. All menu prices include china, silver, linen tablecloths and napkins, and tables and chairs. If you prefer private catering can be brought in.
Gainey Vineyard can be used for your wedding ceremony only for a site use fee of $3,8000. Because published fees and site information are subject to change, please call Diane Connors at (805)688-0558 ext.14 to confirm fees and terms. We look forward to working with you!
Vineyard Weddings and Private Events
Vineyard Weddings and Private Events
[ Reviews & Testimonials ]
My good friends had their wedding at the Gainey Winery this past-fall. And talk about a wedding done right! The food and drink -- good outdoor barbecue and unlimited supply of wine, and a picture perfect sunset made me just want to take off my shoes, ditch the itchy wedding duds, and do a sun-downer under the tungsten sky. This place is magical at sunset. This wedding was the best wedding I ever attended. The location is gorgeous. It lends itself for a great wedding. The winery is one of those breathtaking locations were the sky and valley turns golden orange just before sunset that words can not do justice to how beautiful this picture perfect location is at sunset. The landscape, the acres of grape vines are breathtaking to admire. I had the best time at the Gainey. The staff, the food and the service was exceptional. I hope I can come back one more time for wedding. Or at least for that barbecue.
Lisa Marie M.
Gainey Vineyard
3950 East Highway 246
Santa Ynez, CA 93460
(805) 688-0558
Venue Type: Private Ranches & Estates
Indoor/Outdoor: Several indoor and outdoor locations
Capacity: Vineyard View Picnic Area-up to 200 guests, Courtyard-up to 500 guests, the Ranch, the Tasting Room-up to 50 guests
Availability: Please contact (805) 688-0558
Amenities: catered barbeques, 3 menus available; menu prices include china, silver, tablecloths & napkins, tables & chairs; surrounded by 85 acres of vineyards, hills, and oaks