To view the official site of the Hummingbird Nest Ranch in Simi Valley click here.
From the sweeping vistas to the finest details, The Hummingbird Nest is an event venue unlike any other and it simply takes your breath away. Nestled in the Santa Susana Mountains less than a half hour from L.A., this extraordinary property boasts an exquisite main villa with regal Spanish architecture and décor, a gorgeous array of outdoor spaces perfect for ceremonies, receptions, and private events that give guests a feeling of unsurpassed warmth and luxury. This extensive property with its shaded groves of olive trees, sparkling fountains, romantic accommodations, and stunning canyon setting is absolutely one-of-a-kind.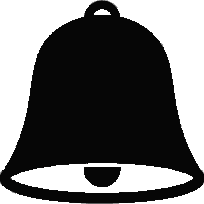 Be sure to browse the Hummingbird Nest venue image gallery and official website to get an idea of all that is available to you as you plan your special day. Hummingbird Nest is an expansive location with several outdoor and indoor spaces capable of accommodating up to 5,000 guests. Find the space that you've always dreamed of to host your special event.
[ Reviews & Testimonials ]
Absolutely an amazing venue! Attended a wedding there yesterday. I'm not easily impressed..... but, this place is truly beautiful. It felt like a set from a movie. There was a very calm feel being in that surrounding. The different areas for the ceremony, cocktails , and reception were spectacular. Every corner is a nice picture opportunity.
The staff was so attentive and friendly. If you get an invite for an event here, make sure you attend !
Edith G.
Hummingbird Nest Ranch
2940 Kuehner Dr.
Simi Valley, CA 93063
(805) 579-8000 x 167
Venue Type: Ranches & Estate Weddings
Indoor/Outdoor: Main Villa and several outdoor event spaces
Capacity: up to 5000 guests
Availability: Please email info@hbnest.com Hummingbird Nest is shown by appointment only
Amenities: canyon setting with several fountains, shaded groves, lake, and lush green lawns; extensive property with plenty of space for outdoor seating, event tents, & grand staircase leading to outdoor plaza
Video: Hummingbird Nest Ranch Wedding & Event Venue