Lake Lindero Country Club
To view the official site of Lake Lindero Country Club in Agoura Hills click here.
Located among the rolling hills between the San Fernando Valley and the city of Ventura, the Lindero Country Club has been a destination for Southern California's golfers, tennis aficionados and active families since 1969. Today, with its signature Spanish-style architecture, lush gardens, and new restaurant all completely remodeled and upgraded, the Lindero Country Club offers a fresh destination worthy of your next private, community or corporate event, with no club membership required. Lindero Country Club is one of the best locales in the Conejo Valley for special events. Each year we play host to a wide variety of receptions, banquets and weddings. Three sites are available to accommodate your wedding celebrations: the Veranda Room, the Veranda Garden, and the Fountain Courtyard. The Veranda Room can accommodate 350 guests, 200 for sit-down dining. It offers direct access to the colorful, private arbor garden and poolside patio and cabanas, for formal or casual affairs. The Veranda Garden is a private garden filled with stunning roses and surrounded by lush green foliage, with a romantic Victorian arbor at its focal point. Seats up to 200 guests and perfect for outdoor wedding ceremonies, garden parties, and cocktail events. The Fountain Courtyard is an open and airy Spanish-style space with a bubbling stone fountain, terra cotta tile, and vine-covered trellis. It can accommodate up to 100 guests for cocktails, 60 for sit-down dining or buffet service, day or night. All our wedding sites are versatile and will provide the ultimate wedding experience; just add bride, groom, and guests for a truly unforgettable occasion!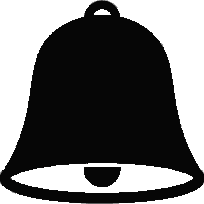 With its beautiful gardens, sunny patio, and fresh new upgrades at every turn, you'll find the Lindero Country Club to be an elegant and special setting unlike any other for your wedding event. We offer a variety of packages available to suit your taste, budget and needs. All packages include exclusive use of the Veranda Room, adjacent Poolside Patio, and Veranda Gardens. You have a choice of 16 linen colors to adorn our 60 Inch round special event tables and gold Chiavari chairs. A draped guest book and gift table and gourmet coffee station will also be provided. To help your wedding unfold smoothly we will supply a day of event coordinator with all wedding packages. Any package can be upgraded to a seated service and custom menus and packages are available upon request. Our professional special events team is at your service. Call (818)735-3530 for immediate customer care.
[ Reviews & Testimonials ]
Good Value: Great package prices. Nice people. Food was terrific. Nice atmosphere.
Donna G.

The best kept secret in Agoura Hills. The location is quite memorable for us, we had our rehearsal dinner here and we were married at the banquet hall on the property. The food here is incredible. The menu is small but jam packed with numerous delightful dishes from full entree's to incredible wood oven fired pizzas. There is a full bar that serves a solid drink and in my opinion they have a great wine selection. We continue to have dinner here on numerous occasions. Thanks for your quality service and delicious food!
Ron L.
Lindero Country Club
5719 Lake Lindero Drive
Agoura Hills, CA 91301
(818) 735-3530
Venue Type: Country Club Weddings
Indoor/Outdoor: Veranda Room, Veranda Garden, and Fountain Courtyard
Capacity: Veranda Room accommodates 200-350 guests, Veranda Garden accommodates up to 200, and the Fountain Courtyard accommodates 60-100 guests
Availability: Please call (818)735-3530
Amenities: gardens, patio, new upgrades; variety of wedding packages; choice of 16 linen colors; tables & chairs included; guest book table, gift table, and coffee station are provided; day-of event coordinator & special event team
Weddings at Lake Lindero Country Club