Malibou Lake Mountain Club
To view the official site of the Malibou Lake Mountain Club in Agoura Hills click here.
Envision your event framed by views of Malibou Lake and surrounding mountains. Twelve tall French doors open to a gently sloping lawn bordered by stately eucalyptus and pine trees. Sunlight and moonlight views flood the spacious Ballroom, blurring the boundary between indoors and out. Elegant without being over-grand, the Main Ballroom boasts 15-foot ceilings, ample room for a dancing and a large Fireplace to welcome your guests. Malibou Lake Mountain Club Terrace Room has rich slate floors and beamed ceiling provide a more intimate space for meetings and small parties with French doors in the alcove leading to a covered outdoor patio for additional seating, buffet and bar. For event coordination, please contact Chef Cordelia.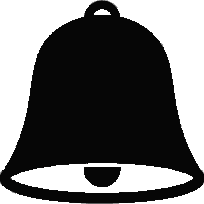 The Main Ballroom at Malibou Lake Mountain Club is available year-round and accommodates 130-210 seated guests in combination with the covered patio. The ballroom features spectacular views of the lake, mountains, and beautifully landscaped grounds. Tables and chairs, linen and silverware, and bridal room and groom's dressing area are available and included.
The Terrace Room is perfect for smaller events of up to 75 people seated with additional room through the French Doors on an adjoining covered patio. Outdoor areas at Malibou Lake Mountain Club are also available for wedding ceremonies and receptions. Most Weddings take place at the far end of the lawn, overlooking the lake. Maximum seated outdoor capacity is 400.
[ Reviews & Testimonials ]
Everything about it was great - the planning, the location, and the service. Laura was very helpful throughout the planning process, answered all of our questions, and walked us through the process very easily. She even gave a special tour to my mom while she was visiting from out of state, which my mom absolutely loved. Picking the venue for a wedding is an intimidating decision, but we were thrilled with MLMC. I can honestly say that our wedding day was perfect and I wouldn't change a thing. Thank you Laura and everyone at Malibou Lake!
Meg G.
Malibou Lake Mountain Club
29033 Westlake Vista Drive
Agoura Hills 91301
(818) 370-6175
Venue Type: Country Club Weddings
Indoor/Outdoor: Ballroom that opens up to the outdoors, Terrace Room with outdoor patio, and several outdoor locations
Capacity: Ballroom accommodates 130-210 guests, Terrace Room accommodates up to 75 people, outdoor capacity is 400 guests
Availability: Ballroom available year-round, Friday-Sunday, reduced rates Monday-Thursday, Terrace Room is available daily unless a wedding is booked in the Grand Ballroom. Please call (818)370-6175
Amenities: lake and mountain views; tables & chairs, Linen & silverware, bridal room and groom's dressing room included
Video: Weddings at Malibou Lake Mountain Club