To view the official site of the Malibu West Beach Club in Malibu click here.
Standing at the edge of the ocean between Zuma State Beach and Broad Beach, the Malibu West Beach Club occupies one of the most desirable chunks of real estate in Southern California. Glorious white sand stretches 200 yards from the Clubhouse to the breaking surf, and from the facility's deck, there's a 180-degree panorama of the vast Pacific and miles of Malibu coastline. When it's clear, you can see Catalina Island and the Channel Islands, and almost daily you'll spot dolphins leaping out of the water as they swim by.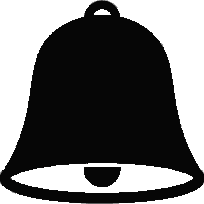 Guests are seated facing the ocean on the tiled 50-foot-wide deck, while bride and groom tie the knot under a flower-covered arch, canopy or chuppah. Afterwards, the newlyweds and attendants are invited to go down to the beach for wedding photos. All the elements are there for fabulous pictures: sun, sand, ocean—there's even a Baywatch-style lifeguard tower on which everyone can pose for a group shot.
Generally, dinner and dancing are indoor activities, while sipping champagne, sampling hors d'oeuvres and lingering over a setting sun all take place on the deck. If you prefer, tables can be set up on the deck for an al fresco reception.
[ Reviews & Testimonials ]
We had our ceremony and reception here and we could not have chosen a nicer setting for our wedding. The venue was perfect with a patio that's on top of the beach. Helen was our planner and she did a great job coordinating almost every detail for us (caterer, photographer, decoration, officiant, party gifts, cake, bartenders, etc.). This came especially handy since we live in Virginia, so most of the planning was from across the country! Us and our guests (about 55 people) all had a great time. Thanks to Helen and everyone else at MWBC for helping make it such a wonderful and memorable day.

Steve O.
Malibu West Beach Club
30756 West Pacific Coast Highway
Malibu, CA 90265
(310)457-0195
Venue Type: Beach & Coastal
Indoor/Outdoor: The top floor of this private club is an event space that opens up onto a deck, tables can be set up on deck for an outdoor reception
Capacity: Please call (310)457-0195 or email for info.
Availability: Parties can start as early as 9AM and must end no later than 1AM. On summer weekends, parties start at 5PM or later.
Amenities: rental fee covers 12 hour period with exclusive use of beachfront clubhouse, banquet room, deck, kitchen, bride's parlor, tables, chairs & required cleaning