Pacific Corinthian Yacht Club
To view the official site of the Pacific Corinthian Yacht Club in Oxnard

click here.
Venue Type: Ocean & Coastal
Indoor/Outdoor: outdoor harbor front patio, ballroom, and main dining room, outdoor terrace for cocktail hour
Capacity: Main Dining Room accommodates up to 100 seated for ceremonies and 200 seated for receptions. The Outdoor Patio can hold up to 75 guests for the ceremony and 150 seated reception guests.
Availability: Please call (805)985-7292
Amenities: on-site chef; tables, chairs, linens, dance floor, and lighting are provided
The Pacific Corinthian Yacht Club is a great harbor front wedding venue for couples who enjoy the pleasant ocean climate and contemporary style. Although PCYC is a private club they welcome non-members celebrating weddings or other special events. Enjoy the amenities the club has to offer including a main dining room with large floor to ceiling windows, stunning views of the harbor, a luxurious ballroom, and cozy outdoor patio. Beautiful details like stained glass windows, a fountain, and shiny oak panels adorn the venue and make the location truly unique. For a classy upscale wedding without the steep price tag contact PCYC today!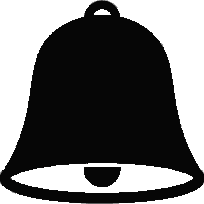 Wedding services and receptions can be held outdoors on the patio to take full advantage of the lovely ocean atmosphere. Warm, welcoming areas such as the lobby and private dining room provide additional areas for guests to mingle and enjoy the entertainment. A beautiful terrace to the outdoors is adjacent to a full service bar used to entertain guests at cocktail hour. An award-winning chef is available on site and is happy to work within your needs and personal taste.

PCYC's main dining room can accommodate up to 100 seated guests for wedding ceremonies and 200 seated guests for the reception. The outdoor patio can hold up to 75 guests for the ceremony and 150 seated guests for receptions. Tables, chairs, linens, dance floor, and lighting are some of the services provided. Other services not included can be arranged, just ask!
[ Reviews & Testimonials ]
I had my wedding reception at the Corinthian on 3/26/11 for 115 guests and it was OUTSTANDING! The view is unbeatable and our guests had a fantastic time. Their special events director Leila and her assistant Laura made everything so smooth, organized, and well-planned. The entire staff at the Corinthian is extremely gracious and the service is really stellar. If you've been looking around at reception sites, you will find that the Corinthian is very reasonably priced for all that it has to offer. The food was very good--not typical wedding food--several people commented that it was restaurant quality. And the made-to-order crab cake station they have was amazing! If I could do my wedding reception over again, I wouldn't change a thing!

Anne W.
Pacific Corinthian Yacht Club
2600 South Harbor Blvd
Channel Islands Harbor, CA 93035
(805) 985-7292