To view the official site of the Poinsettia Pavilion in Ventura

click here

.
Venue Type: Banquet & Special Event
Indoor/Outdoor: Outdoor patio for ceremonies and several indoor banquet rooms and smaller spaces
Capacity: Outdoor patio seats 85, various indoor sites accommodate up to 300 seated guests and up to 250 guests for dining
Availability: Call (805) 648-1143
Amenities: panoramic views of the city and ocean, custom catering, convenient parking, piano, stage and dance floor
Video: Weddings at Poinsettia Pavilion
Three main rooms are available as settings for your special event: the Ventura Room, the Santa Paula Room, and the Canada Larga Room. Enter the Ventura Room through a lobby furnished with antique 19th Century furniture where local artists display their artwork throughout the year. Auditorium-style seating is available for 300 guests and there is dining space for 250. Our lovely outdoor patio provides beautiful panoramic views of the city and ocean. There is a wood parquet dance floor and stage for entertainment. The Santa Paula Room has large windows facing the side patio and stunning ocean views. Seating is available for 100 guests with a dining capacity of 80. A unique separate side entrance with small foyer are present at this location and there are restrooms conveniently located nearby. The Canada Larga Room is located on the main floor and is perfect for smaller meeting groups of 30-40 guests.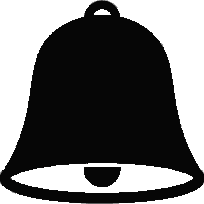 The Poinsettia Pavilion is available for weddings and wedding receptions throughout the year. Our meeting and banquet rooms can accommodate groups ranging in size from 20 to 300 guests. A PA System, grand Piano, and wireless Internet service are accessible for all three special event locations.
Custom catering for all your events is graciously provided by Scofield Catering & Management Inc. Scofield Catering & Management have been perfecting its culinary mission in Ventura and Santa Barbara Counties since 1985. Its staff and team of award winning chefs are well known and respected in the culinary community. Scofield Catering and Management provide first class food service for any occasion. Contact us at (805) 658-8072.
Coastal_weddings_in_Ventura
Wedding_and_event_catering_at_Poinsettia_Pavilion
Coastal_weddings_in_Ventura
[ Reviews & Testimonials ]
I had my wedding reception here last July and was impressed with the size and beautiful views in the banquet rooms. There was plenty of room for dancing and celebrating with my guests and we had views of the ocean for a fraction of the cost of other venues. The location was convenient and plenty of parking was available. Definitely got a lot of value for a reasonable price. Would definitely recommend this place to friends.

Adam and Casey F.
Poinsettia Pavilion
3451 Foothill Road
Ventura, CA 93003
(805) 648-1143