To view the official site of Saddlerock Ranch in Malibu click here.
With its natural beauty and secluded rustic charm, it's no wonder Saddlerock Ranch has become a popular weekend setting for special occasions — including magnificent celebrity weddings for stars like Kelsey Grammar, Lisa Kudrow, Don Henley and many more. It's a picture-perfect environment for exchanging vows or to host an unforgettable event.

From an intimate gathering to a grand celebration with all of your family and friends, picture your wedding ceremony and reception encircled by the spectacular natural beauty of the Santa Monica Mountains and sweeping green lawns. Let us help you create your own enchanting moment at Saddlerock Ranch!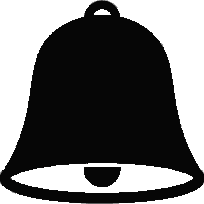 Our lovely garden setting is a truly romantic location for your event for up to 5,000 guests. We also have the Oak Grove Setting where guests enter a private entrance and drive lined by an Oak Grove tunnel, opening up to a space that looks out onto a private lake, vines and grapes and the estate rock formations. The Oak Grove has a capacity of up to 1,000 guests.
For a unique experience our Camp Cabernet space features seven chicly remodeled vintage trailers dotting a scenic vineyard-view creating an intimate yet relaxed atmosphere for up to 400 guests. Chateau Le Dome, located on a hilltop in the middle of the vineyards is an octagonal stone house, set on a manicured lawn large enough for a ceremony and reception. The event capacity for this site is up to 100 guests.
Classic chic outdoor wedding reception M
Evening outdoor reception in Malibu
[ Reviews & Testimonials ]
I got married at the main house at Saddlerock Ranch the spring of 2011. My fiance and I spent months looking at different outdoor venues and although we saw many beautiful venues, very few could accommodate our 325 guests. Saddlerock was one of them. The venue speaks for itself. It's gorgeous, has stunning views, and there's lots of room to play and let your wedding-planning-imagination run wild.

Jennifer S.
Saddlerock Ranch
32111 Mulholland Highway
Malibu, CA 90265
(818) 889-0008 x27
Venue Type: Private Ranches & Estates
Indoor/Outdoor: Garden setting, Oak Grove, Camp Cabernet, Chateau Le Dome
Capacity: Garden setting-up to 5000 guests, Oak Grove-up to 1000 guests, Camp Cabernet-up to 400 guests, Chateau Le Dome-up to 100 guests
Availability: All sites available year-round. Please contact (818)889-0008 x27 or lauren@saddlerock-ranch.com
Amenities: can use wines produced on-site at a special discount, list of preferred vendors