Serra Cross at Grant Park
To view the official site of Serra Cross at Grant Park in Ventura click here.
Serra Cross Park features a beautiful, natural setting with sweeping ocean views, a modest price-tag, and a rich history. In 1782 Father Junipero Serra founded the San Buenaventura Mission. Soon after, a large wooden cross was placed on a neighboring hillside as a guidepost for travelers. Over the years, the original cross and a series of replacements were lost to the elements, but locals never gave up. The current cross has stood atop its circular stone pedestal since 1941, and today the Preservation Trust and community volunteers are committed to maintaining and improving the park for everyone's enjoyment. Serra Cross Park also has a romantic legacy—throughout the years, countless couples have been married here, making this a particularly cherished piece of local heritage.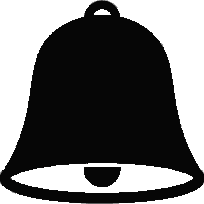 If you are interested in holding your event at the Cross, here are some things you should know. A non-refundable donation is required in order to reserve your date. The grounds must remain open to the general public at all times, Electrical outlets are located on the base of the Cross, There are no public bathroom facilities at the park; please consider renting portable bathrooms, If your event exceeds 100 people, we suggest hiring a valet parking service, and there is no water available at the park; please bring your own water. Catering packages available through Jonathan's at Peirano's Restaurant and Catering, Main Course, Buenaventura Catering, Command Performance which include basic rentals, site coordination, service staff and non-alcoholic beverages, start at $45/person. Tax, alcohol and service charge are additional.
Ocean_View_Weddings_and_Events_Sserra_Cross_Ventura
Wedding_Party_at_Serra_cross_Grant_Park_Ventura
Weddings_in_Ventura_California
Ocean_View_Weddings_and_Events_Sserra_Cross_Ventura
[ Reviews & Testimonials ]
This spot is beautiful year round. In fact I love it so much I was married here (very challenging location for a wedding and reception but well worth the effort). $1500+ to rent for the day (be ready to work with the rental companies & budget for lots of rentals) & it has to stay open to the public until sunset. On it's own the park is a great place to get away to with family or friends any Saturday afternoon. There are plenty of people there on an average weekend but the views are worth sharing in my opinion. I would highly recommend checking it out if you're in the area (I was hooked after my first visit). It's very close to downtown & the freeway too!

Dawn D.
Venue Type: Historic site
Indoor/Outdoor: outdoor only
Capacity: up to 300 seated or 500 standing
Availability: 10am-10pm, year-round, daily in set blocks of time. Saturday and Sunday suggested event times are morning (10-1), afternoon (2-5), and evening 6-10). All events must end by 11pm.
Amenities: stunning view of the ocean and city, close to downtown and beaches, very picturesque