To view the official site of the Sherwood Country Club in Thousand Oaks click here.
Welcome to Sherwood Country Club - a private golf, tennis and country club set at the base of the majestic Santa Monica Mountains in Thousand Oaks, California. The beautiful grounds and clubhouse at Sherwood Country Club will astound your guests! Experience the luxury that awaits you behind the gates of Sherwood Country Club. Lush green hills, ancient oaks and roses abound in our stately grounds. You are sure to experience the wedding of your dreams here at stunning Sherwood Country Club.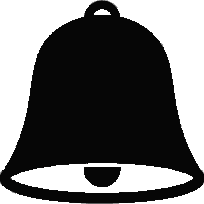 The Club offers a number of rooms for you to host a Southern California wedding, luncheon, dinner, meeting or party of most any size. The lovely outdoor terraces, croquet courts, Board Room and Grand Ballroom are all available for wonderful parties. Combine the beauty of the Club with our exquisite cuisine and attentive service, and yours will be an event that your guests will remember for years to come. A full catering menu offering everything you will need - from buffets to plated luncheons or dinners - is available as well as your own custom requests from our Executive Chef.Our Catering Department will be pleased to work with you to create a memorable event! For more information, please contact our Catering Office at (805) 496-3036 or via e-mail at hsims@sherwoodcc.com.
[ Reviews & Testimonials ]
I can't thank Michelle and Sherwood Country Club enough for making my wedding so fantastic. The location is obviously hands-down gorgeous, but they really went out of their way to make the entire experience pleasant and truly amazing. Michelle welcomed questions with open arms and was very responsive. The entire event was easy, smooth and flawless. You really can't ask for anything more for a wedding!

Heather Z.
Sherwood Country Club
320 West Stafford Road
Thousand Oaks, CA 91361
(805) 496-3036
Venue Type: Country Club Wedding
Indoor/Outdoor: clubhouse, private dining rooms, terraces, ballroom, garden, banquet room
Capacity & Availability: Please call (805)496-3036
Amenities: stunning grounds with waterfall, gardens, lush green lawns, catering staff, executive chef & culinary team