Spanish Hills Country Club
To view the official site of Spanish Hills Country Club in Camarillo click here.
At Spanish Hills Country Club you will enjoy the friendly warmth and elegance of a gracious private club. We pride ourselves on our thoughtful attention to the details that make your special day truly memorable. Elegant touches like our unforgettable synchronized table service have earned Spanish Hills Country Club a reputation for sophistication, beauty, and fun!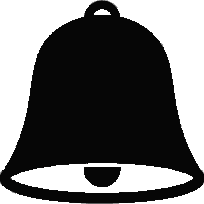 Spanish Hills Country Club provides a spectacular outdoor wedding ceremony location. We are one of the only facilities where you can have your ceremony services in a lush garden setting on top of a Grand Terrace.Your guests will enjoy another outdoor terrace overlooking valleys and mountains during your cocktail hour and reception. Dinner and dancing happen inside our elegant and spacious clubhouse. The ballroom is accented with crystal teardrop wrought iron chandeliers, two magnificent fireplaces, and a grand piano. Enjoy the grand dining room and its luxurious Spanish Mediterranean design.
Spanish Hills offers three different wedding packages to help you with planning your event. Capacity for our venue is 264 seated dinner guests. Tours are available Tuesdays through Saturdays by appointment only. Please contact us with any questions or to schedule a tour today!
[ Reviews & Testimonials ]
I'm not fortunate enough to be a member (yet), but I had my wedding here and it was an amazing experience from start to finish!!! I can't say enough about how great this place is -- not only is it absolutely beautiful, but the entire staff was so friendly and easy to work with. Every time we were at the club throughout our planning process, we felt like we were in a whole other universe. We started making up excuses to visit the place, and our club contact person (Bridget) didn't mind at all -- she made us feel like her only client every time we saw her. Fantastic experience all around -- I can't wait to be a member!

Guillermo P.
Venue Type: Country Club Weddings
Indoor/Outdoor: Outdoor wedding & receptions available on a grand terrace in a garden setting, clubhouse and ballroom available for receptions
Capacity: up to 264 seated wedding guests
Availability: begin booking over a year in advance, call for a tour or availability (805)388-5000
Amenities: Unforgettable synchronized table service, 3 different wedding packages, floor-to-ceiling bay windows, grand piano, 2 fireplaces