To view the official site of the Sunken Gardens in Santa Barbara click here.
The Sunken Gardens at the Santa Barbara County Courthouse are a beautiful backdrop for weddings and private or public parties. The Courthouse itself is a historic landmark with spectacular Spanish style architecture both inside and out, perfect for photo opportunities and a grand appearance at an affordable price. The Sunken Gardens on the Court House grounds are spacious and green all year round. Picturesque backdrops for your wedding day memories include the several outdoor garden sites as well as the courthouse buildings with natural sunlight and grand open hallways and iconic clock tower.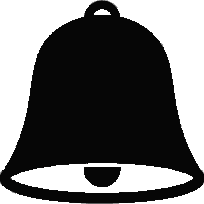 The Courthouse is an architectural treasure whose gardens offer six different areas for wedding ceremonies available for reservation in three-hour increments. The Sunken Gardens is the most popular and also accommodates the most guests (up to 200). The Palm Terrace which overlooks the gardens consists of a smaller lawn that can accommodate 125 guests. Across from the Sunken Gardens is a grove of majestic Redwood Trees, another beautiful site overlooking the lush courthouse grounds, which fits a guest list of 100. For more intimate guest lists, the Fiesta Stage (80 persons), Giant Bird of Paradise (50 people), and the Rotunda Lawn (up to 25 guests) are adjacent to the gardens and offer unique site-specific features.
[ Reviews & Testimonials ]
My husband and I got married at the sunken gardens last July. I must say this place is beautiful and the grounds well maintained. I would recommend it to anyone especially if you are on a budget and planning a small wedding! I loved my grand entrance across the lawn and up the stairs. My bridesmaids looked so pretty lined up on the stairs and the photographs were amazing! Truly memories we will always cherish.
​
Marissa and Danny M.
Santa Barbara Sunken Gardens
1100 Anacapa Street
Santa Barbara, CA 93101
(805) 568-2461
Venue Type: Garden Weddings
Indoor/Outdoor: five outdoor garden ceremony sites
Capacity: Sunken Gardens (up to 200), Palm Terrace (up to 125 guests), Redwood Trees (100 guests), Fiesta Stage (80 persons), Giant Bird of Paradise (50 people), and the Rotunda Lawn (up to 25 guests).
Availability: Please call (805) 568-2460, Option 4 or email weddings@countyofsb.org
Amenities: reservations for parties of 16 or greater are required and will guarantee reserved space, coordination with County Parks Staff, and will limit conflicts with smaller weddings especially on popular wedding dates