Vintage Airstream Weddings & Special Events
To view the official site of the Laughstream Vintage Airstream click here.
Venue Type: Any - depends where you park it!
Indoor/Outdoor: Outdoor ceremonies and receptions
Capacity: Depends on site, just add chairs
Availability: Please contact 917-923-4631 for availability.
Amenities: Movable - we come to you! Perfect back drop for photos and wedding ceremonies. Comedy entertainment for receptions. Small stage for MC or performer.
The Laughstream Vintage Airstream Weddings & Special Events is a very unique event venue. Mobile and able to travel to the location of your choice, our vintage airstream is a memorable back drop for your wedding day. Your guests will enjoy the playful ambiance created by this vintage piece and it is sure to be the focal point of your wedding decor and photos. Perfect for outdoor weddings and outdoor entertaining, this beautiful trailer can compliment your vintage style and add a special touch to any celebration.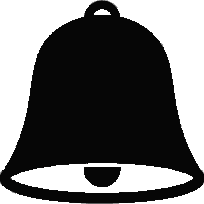 What could be more accommodating than a venue that comes to you?! Our Vintage Airstream Weddings & Special Events trailer is mobile and can be delivered to your selected wedding location. This versatile vintage piece is great for the creative couple serving as decor, ceremony backdrop, photo booth, and even the site of some reception entertainment. Along with the trailer comes some casual seating and decorative Italian lights with stands. Contact us with your creative vision:
917-923-4631.
[ Reviews & Testimonials ]
Our family and friends loved this! What an awesome way to liven up a space. We're so happy we chose the Laughstream Vintage Airstream for our wedding. Our wedding pics are awesome and it was so easy to create a day in our own space our own way. Would definitely recommend!
-Jake & Ashley M.
Laughstream Vintage Airstream
We come to you!
(917) 923-4631