Newhall Mansion
To view the official site of the Newhall Mansion in Piru click here.
Venue Type: Historic Site and Ranches & Estates
Indoor/Outdoor: Several outdoor ceremony sites including expansive courtyard perfect for large gatherings
Capacity: Up to 300 guests
Availability: Tours are available for prospective clients by appointment only. Please call (805)398-5042.
Amenities: Private access to the grounds, optional interior access and overnight accommodations, 150-car parking lot on site, fully customizable food & beverage menu
Newhall Mansion is a beautifully renovated historic Victorian manor situated within a nine acre estate in the charming city of Piru. Elegant and chic, the mansion grounds boast several alluring outdoor ceremony and reception sites ideal for weddings. Both the vintage loving or modern bride is sure to find a setting to suit her tastes and style. Whatever you envision, you are sure to entertain like royalty at Newhall Mansion.
When you book your wedding at Newhall Mansion you will enjoy exclusive command of the estate grounds for your event. You have the option to access the interior of the mansion and may choose to take advantage of the lush accommodations for the weekend. On-site parking for up to 150 cars makes this serene retreat convenient for guests and event vendors alike. Exchange your vows in an intimate garden grove, on the mansion's grand staircase, or under our pristine pergola then continue the celebration in our expansive courtyard. Opulent and full of glamor, this historic home is sure to delight you and your guests with all its stunning details and breathtaking beauty.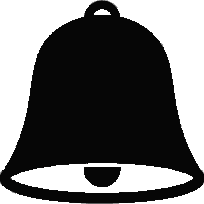 [ Reviews & Testimonials ]
Newhall Mansion was the perfect choice for my wedding! I still cannot believe how much fun and memories we packed into our sweet weekend retreat there. It was great to get settled and spend some time with my closest friends and fam before the big day. I adore the place, treasure the beautiful photographs and can't imagine getting married anywhere else.
Elsie G.
"The Mansion is a grand estate set on nine acres of lush grounds and exotic foliage that exude elegance. Treat yourself and your guests to an ethereal event all your own at Newhall Mansion."
Newhall Mansion
829 Park Street
Piru, CA 93040
(805) 398-5042